Physiotherapy at Dearborn Health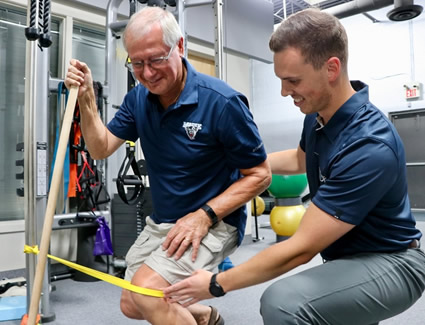 Similar to chiropractic care, physiotherapy addresses problems either rooted in movement restrictions or in the patient's ability to control and coordinate the movement they have – and oftentimes both. While both treat across the entire spectrum, chiropractors focus more on improving mobility and physiotherapists work with the patient to strengthen their body and improve their motor control. Consequently, optimum care often comes from the combined efforts of multiple practitioners.
Because a big part of a patient's rehab is to strengthen and improve their motor control, our physiotherapists spend the time to determine the right exercises and work with them one-on-one to ensure the proper technique to promote healing.
Types of Issues We Address

Physiotherapy Waterloo ON | (519) 884-4848