Meet Our Massage Therapists
With over 70 years of combined experience, our Registered Massage Therapists can effectively address many conditions.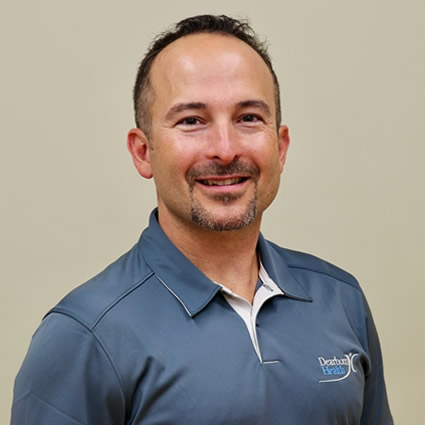 Erik Abayof, BA, RMT, ART®
Registered Massage Therapist and Active Release Techniques® provider, Erik joined the Dearborn Health team in 2003. After graduating with a bachelor's degree from the University of Western Ontario in 2000, he pursued massage therapy studies at the Canadian Therapeutic College.
In 2002, Erik earned his honours diploma in Massage and Hydrotherapy and registered with the College of Massage Therapists of Ontario (C.M.T.O.). Erik is also a full-body certified provider in the Active Release Techniques® (A.R.T.®) Soft-Tissue Management System since 2002.
He is a member of the Registered Massage Therapists' Association (R.M.T.A.O.) and the Society of Weight-Training Injury Specialists (S.W.I.S.). Erik's field experience includes being a treatment provider for various sporting events including, the Brick Duathlon, ENDURrun racing series, World Jiu-Jitsu Championships, Festival De Velo cycling races and National Midget Hockey Championships.
Conditions He Addresses
In his practice, Erik believes in a collaborative approach to patient success. He treats various conditions including
Acute and chronic injuries
Sprains and strains
Peripheral nerve entrapments such as sciatica and carpal tunnel syndrome
Repetitive strain injuries
Erik also focuses on athletic massage and performance care helping people achieve proper biomechanics and optimizing body function. He has experience treating amateur and elite athletes, including runners, cyclists, triathletes, powerlifters, hockey players, and various other athletes, as well as injuries and stresses encountered in our day-to-day lives.
Living a Healthy Life
Erik participates in various sports such as hockey, running, snowboarding, weight training, and golf. In his spare time, he is busy with his two kids' athletic lifestyle, and coaching their various sports teams. Erik believes exercise, nutrition and maintaining a healthy lifestyle are important, all of which have become a part of his practice.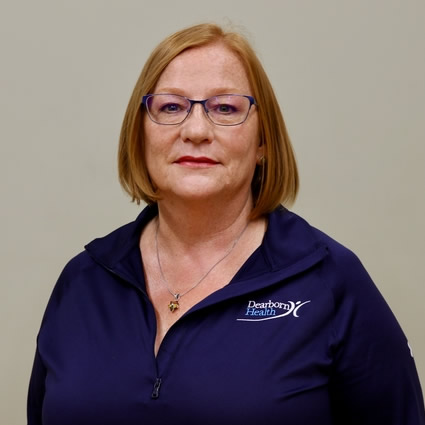 Bernadette Tallon, RMT, CDT
Bernadette joined our team in December 2003, graduating in 2002 from the Canadian College of Massage & Hydrotherapy. She is Vodder certified in Manual Lymph Drainage Techniques and Combined Decongestive Therapy.
Treatment Techniques
Heated Stone Massage
Paraffin Wax Baths
Fascial Integration
Manual Lymphatic Drainage
Traditional Massage Therapy
Please note that paraffin wax and heated stone treatments must be specifically requested to properly prepare the materials. Particular areas of interest include pregnancy massage, fibromyalgia and other forms of arthritis, lymphedema and pre-postsurgical care.
Always Learning
With an avid interest in lifelong learning, Bernadette regularly participates in conferences and workshops. Recent workshop topics have focused on the benefits of massage therapy for those with diabetes, fibromyalgia, anxiety, depression, cancer and sacral dysfunction.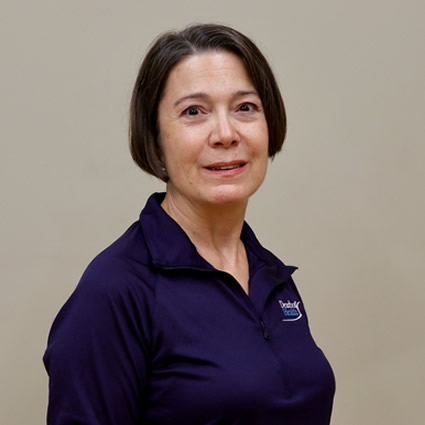 Janmari Baas Ross, MSc., RMT, CDT
Jan has been a member of our team since 2002, having joined the clinic after she graduated from the Canadian College of Massage and Hydrotherapy. Her educational background includes an M.Sc. (Chemistry) from the University of Waterloo and an H.B.Sc. (Chemistry) from Laurentian University.
She is a member of the College of Massage Therapists of Ontario, the Registered Massage Therapists' Association of Ontario and the Lymphedema Association of Ontario.
Jan has attended numerous conferences, workshops and courses since completing her massage therapy studies. The constant upgrading of her skills and knowledge directly benefits her clientele.
She has been a certified Combined Decongestive Therapist (Vodder) since 2006 and with manual lymph drainage is able to treat many swelling conditions, including lymphedema. In 2014 she added deep oscillation therapy using a HIVAMAT 200 as a treatment option. Jan also does cupping massage and uses kinesiotaping to decrease swelling and pain.
Issues Jan Can Address
Her clientele range in age from babies to seniors, and bring a variety of concerns into the clinic:
Athletic performance
Injury care
Health concerns
Stress-related complaints
Swelling problems
Postural dysfunction
Chronic conditions
Therefore, some of Jan's areas of study have included Esalen deep tissue massage, joint mobilization, direct cranial techniques, temporomandibular joint dysfunction, women's health, breast massage, pelvic and sacral dysfunction.
She has also attended a series of workshops surveying the latest research results regarding the benefits of massage therapy for patients suffering from afflictions such as cancer, diabetes, anxiety, depression, sleep disorders, pain and headaches.
Eclectic Interests
Jan has enjoyed various sports over the years: equestrian, martial arts, sailing, archery and cross-country skiing. She has also worked as a fitness instructor. Other interests include tai chi, Scottish Country Dancing, choir and reading.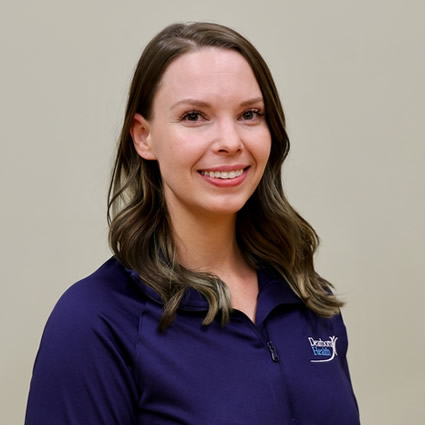 Chelsea Hollett, RMT
Chelsea joined the Dearborn Health team in 2017. She has been practising since 2014 after graduating from the Canadian College of Massage & Hydrotherapy with a specialization in systemic disease. Her post-graduate studies have been to continue learning techniques that treat the body as a whole system, with certifications in Advanced Prenatal & Pregnancy massage and Indie Head Massage.
Indie Head Massage
Indie Head Massage is based on the ancient Ayurvedic medicine from India. The treatment focus is on the upper shoulders, neck, face and scalp. Warm coconut oil, sometimes mixed with an essential oil, is used on the scalp and hair and can be left in overnight as a hair treatment.
The techniques used are both soothing and invigorating to loosen muscular tension and promote full-body relaxation. Indie can help with headaches, migraines, TMJ or jaw tension, eyestrain, earaches, sinus congestion, insomnia, anxiety & other stress-related illness.
This treatment can be done with or without oil depending on your preference.
Chelsea is very excited to expand her practice by becoming a student of Osteopathy and incorporating new knowledge and techniques into her treatments.
Outside the Practice
Chelsea's personal interests include staying active with weight training, yoga, running and trail hiking. She also gained a whole new appreciation for nutrition from working within a naturopathic clinic and continues to enjoy trying new recipes and restaurants.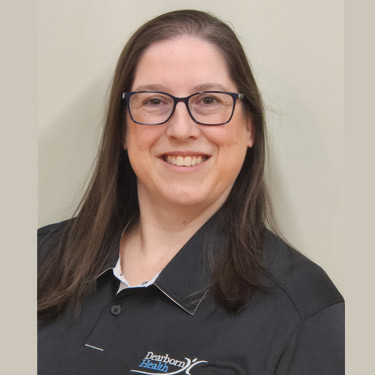 Colleen Thom, RMT
Colleen is excited to join our team of registered massage therapists, bringing her 18 years of experience in therapeutic massage and sports injury training to the practice. A graduate of Canadian Therapeutic College in Burlington, Ontario, she trained in therapeutic massage techniques, with an additional year of training in sports injury therapy.
Colleen always knew she wanted to do something in the medical field. Her mother was a RN, but Colleen didn't feel called to follow that path. She completed a concurrent education program at Brock University in St. Catharines, ON, with a concentration in Biology and Teaching.
After finding out a friend had become a massage therapist, it triggered an early memory of Colleen being told she gave great shoulder massages. She decided to learn more about massage therapy and what her friend was doing. Once she did, she knew it was the right choice for her career.
Getting You Back in Action
Colleen loves interacting with a variety of different people, helping them learn how to recover from injury and maintain their health at the best possible level. She knows it's a challenge to get back to 100% after injury. Knowing how to manage different conditions, and teaching her clients, helps them experience a better quality of life.
Several techniques may be used, depending on the client, and how they respond to their massage. Colleen analyzes and assesses as she works, usually starting by warming up the tissues and muscles to see what kind of stretch she can get and what level of resistance exists.
Colleen uses Swedish, deep tissue, myofascial techniques, and cupping. She is currently working to complete a Trigenics course, and continues to learn more about her field to help as many people as possible.
Outside the Practice
When she's not helping others, Colleen is kept busy with her teenage daughter's Ringettes schedule. She also enjoys reading, walking, and biking, and is a big fan of any kind of puzzle.

Dearborn Health Massage Therapists | (519) 884-4848