Concussion Treatment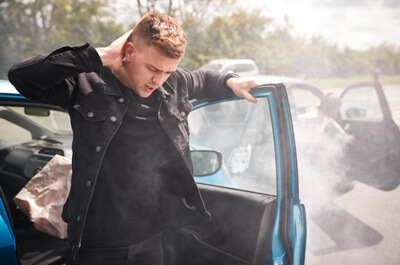 A silent injury from the outside in, a concussion is caused by a hit to the head, whiplash, bump or anything that causes the head and neck to rapidly change position. This type of traumatic brain injury can be extremely disabling and frustrating.
The Impact on the Brain
This rapid head movement can cause the cells and neurons in the brain to change shape, and cause some minor tearing or separation of neuronal connections, which can lead to a massive loss of stored energy in the brain from chemical disruption.
This makes it very difficult for the cells to efficiently communicate, which can lead to minor or major signs and symptoms while performing everyday tasks.
What Are the Symptoms?
Each individual will experience symptoms differently that are unique to them. Therefore, individual baseline testing, which we do here at Dearborn Health, can be extremely helpful in diagnosing and treating a concussion. Here are some concussion symptoms people may experience:
Headache
Fatigue
Dizziness
Nausea
Blurred vision
How Common Are Concussions?
Concussions are relatively common injuries that anyone can experience, not just athletes. However, teenagers in sports are the most common population to experience symptoms.
A 2017 survey of teenagers by the CDC found 2.5 million teenagers experienced a concussion in a sport or recreational activity, and 1 million teenagers reported two concussions in the previous year. This is an important statistic, as our brains are still developing and growing in our teenage years. Therefore, getting in for an assessment and treatment within the first 48 hours of a concussion can greatly improve outcomes.
Providing Specific Treatment
Here at Dearborn Health, we have been treating concussions for many years. We have run one of the most extensive baseline testing programs for sports teams and athletes, which helps us provide the most specific treatment to athletes after a suspected concussion.
If you think you've had a concussion, contact our practice as soon as possible. The earlier you seek care, the sooner you can recover.

Concussion Treatment Waterloo ON | (519) 884-4848