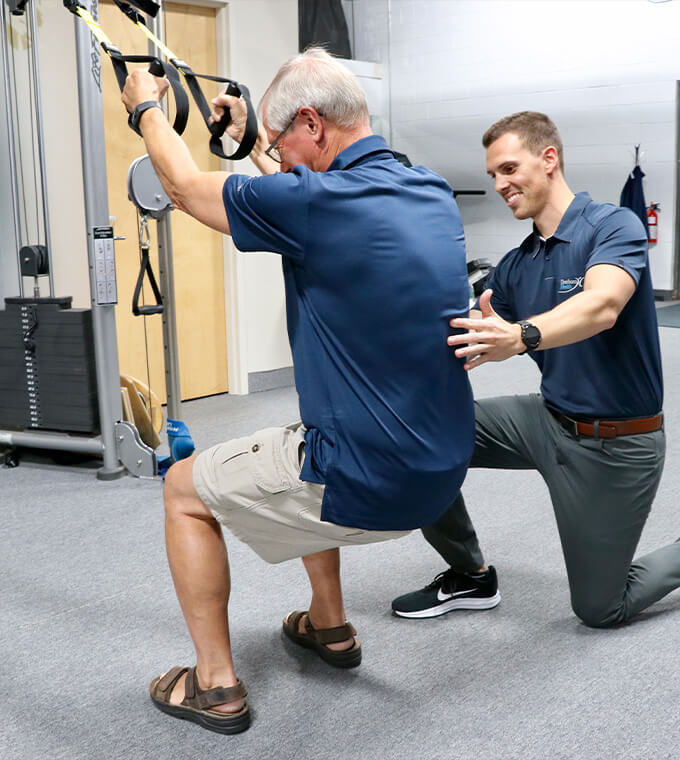 Improved Health and Performance With Our Waterloo Chiropractor and Multidisciplinary Team
Our team of Waterloo Chiropractors, physiotherapists, registered massage therapists, pedorthists and personal trainers are here to help you feel better quickly. It's our goal to get you out of pain and make sure you can return to all the activities you love to do. At Dearborn Health, you can go to a single location to have your every need met!
We take pride in helping you improve your health. Today, we have more than 7000 square feet dedicated to our health and wellness centre. The broad array of services you have access to at Dearborn Health includes chiropractic, physiotherapy, massage, personal training, laser therapy, shockwave therapy, medical acupuncture/dry needling, orthotics, fitness classes and pedorthic services.